Mazda's first usage of the rotary engine was in the Cosmo Sports. The distinctively designed 2-door coupe was announced at the Tokyo Motor Show in 1964 and was used as a showcase of the innovative technology. Before the official launch in May 1967, Mazda built 80 pre-production vehicles in 1965 an 1966 to thoroughly test the new technology. Over 700,000 test km's were done.
The first series, also know as L10A, had 110 horsepower and a 4-speed manual transmission. The top speed was around 185 km/h. At the front the vehicle had disc brakes while at the rear there were drums. The brake circuits of the front and rear were splitted, so that in case of failure either the front or the rear would still work.
The second series, L10B, was introduced as of July 1968. It used the same 982cc rotary engine but the output was 125 horsepower and the engine was mated to a 5-speed transmission. The car could now reach up to 193 km/h. The wheelbase was extended by 381 mm for a better ride and more room. On the front there was a different grille with openings on each side. An interesting option was the car cooler which was placed on the baggage space behind the front seats. Using diesel, it could blow cold air in the interior.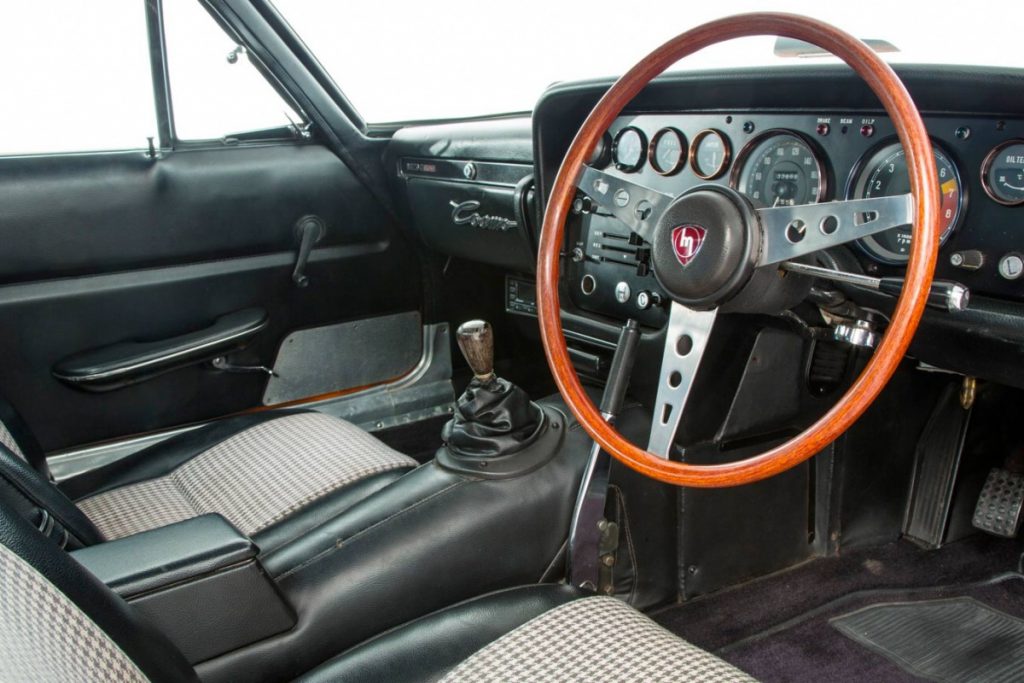 In total 343 units of the L10A, and 833 units of the L10B have been sold. Mazda employees hand-build approximately 30 cars per month between 1967 and 1972.

If you are interested in the rotary engined Mazda's, the following book might be for you: